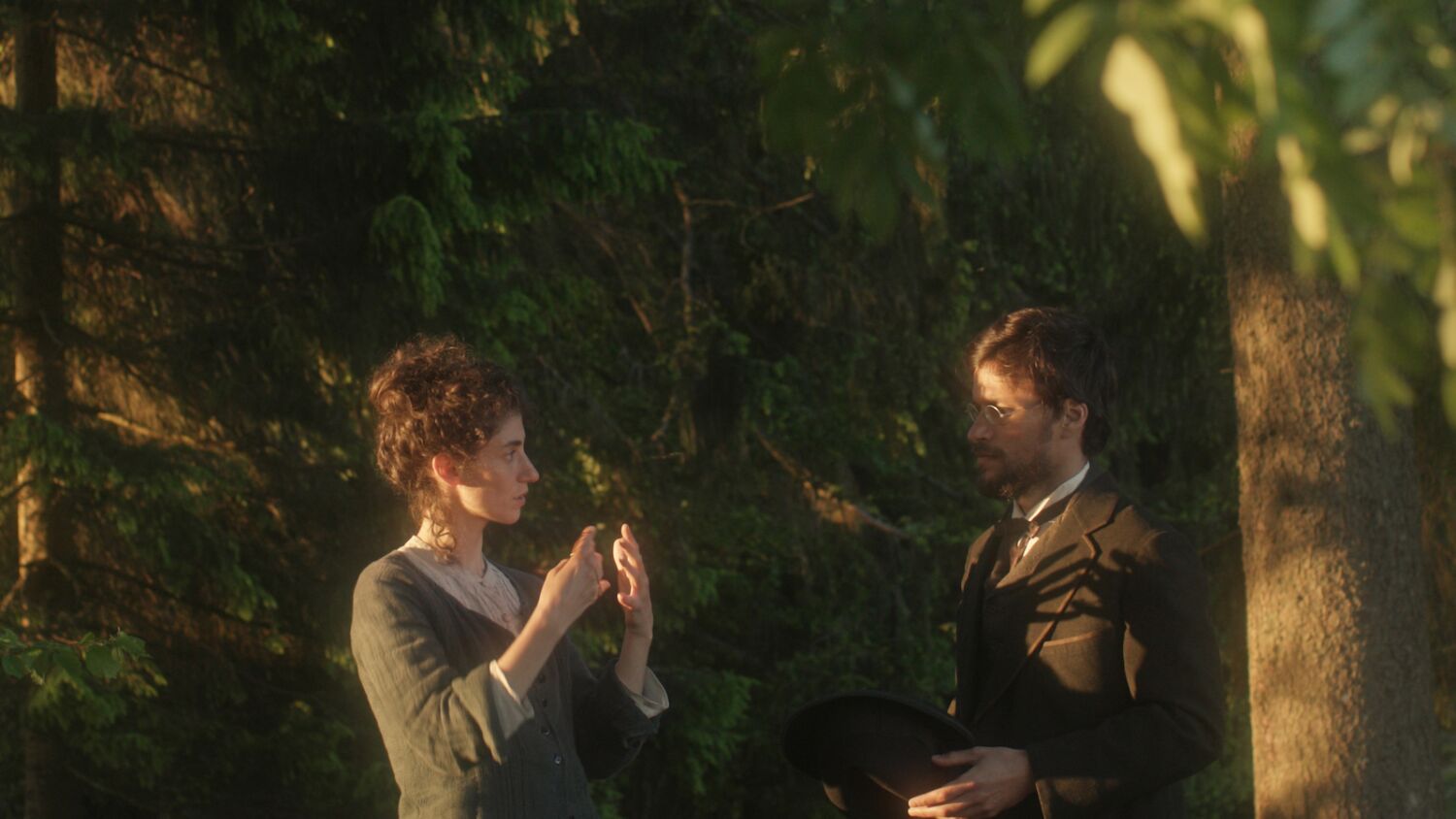 If you took the terms "watchmaking" and "anarchy" and fed them into a sophisticated AI program along with, say, "Frederick Wiseman documentaries" and "Guy Maddin visual style," the end product might resemble "Unrest," a meticulous and mischievous unconventional first feature by Cyril Schaublin.
Informed, in part, by the Swiss filmmaker's family's own past as watchmakers and a memoir by Pyotr Kropotkin, an itinerant Russian cartographer who wandered into the country's northwest valley of Saint-Imier during the 1870s and re-emerged as a card-carrying anarchist, the curio unwinds with a beguiling precision.
Upon his arrival in the valley, Kropotkin (played by Alexei Evstratov), is initially unaware that the struggling local watch factory and others in the vicinity happen to be at the epicenter of the burgeoning international anarchist movement.
Standing in for Schaublin's female ancestors is the wide-eyed Josephine Grabli (Clara Gostynski) whose fine motor skills are put to the test installing the "unrest" or balance wheel, which functions as the mechanical heart of the watchwork.
As the factory's efficiency experts attempt to fine-tune their "time is money" business philosophy, a number of its employees have been countering all the bureaucratic noise by clandestinely organizing and setting their agenda, taking up collections to support anarchist activity both at home and in other cities around the world including Barcelona, Spain, and Baltimore.
Although the film's painstaking attention to watchmaking detail coupled with a preference for a resolutely stationary camera may not be perceived as a good time by those with more mainstream tastes, there's a prevailing playfulness to many of the sequences which, like that properly placed unrest wheel, ensures a satisfying balance.
Among them is the idyllic opening scene, where a group of women holding parasols and wearing summery hats gather for a group photograph while discussing anarchism ("It's like Communism but without a government.").
During another, a group of factory workers on their break huddle around a photographer peddling pictures of noted anarchists like they were baseball trading cards, with the premiums to match.
It's played out with a soundtrack of sorts, supplanting a traditional score with ambient bites of chirping birds, bubbling liquids and, of course, ticking clocks. The film also finds room for a couple of songs sung by dueling choirs contrasting the former Swiss national anthem with an anarchist anthem translated as "The Worker Has No Fatherland."
Despite the specificity of time and place (the entire production was shot on location at the 1871 site of the first International Anarchist Congress) there's an inherent timeliness in the film's examination of those out-of-balance, opposing societal forces — nature versus industry, tradition versus technological innovation, nationalism versus anti-authoritarianism, order versus chaos — suggesting history's cyclical path.
Through all of its various meanings, "Unrest," an award winner at the 2022 Berlin International Film Festival, expertly calibrates the quotidian lives of its characters (played by non-actors) with a propulsive synchronicity.
'Unrest'
In Swiss-German, French and Russian with English subtitles
Not rated
Running Time: 1 hour, 33 minutes
Playing: Starts May 19 at Laemmle Monica Film Center, Santa Monica.
Source link