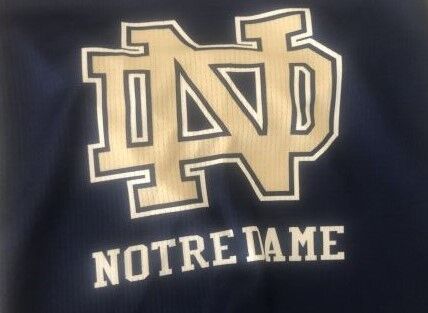 With the sun finally out and fields drying, the high school baseball season resumed Friday with a lot of strong pitching performances.
Sherman Oaks Notre Dame 6, Sierra Canyon 2: The Knights (14-1, 10-1) completed a Mission League sweep of Sierra Canyon. Colin Brown had three hits, and Levi Sterling picked up another save.
Crespi 1, Bishop Alemany 0: Isaiah Magdaleno, the Mission League pitcher of the year in 2022, returned to the mound and recorded two strikeouts in the seventh inning for the save and a Mission League victory. He has been primarily used at catcher until the Celts got eligible-transfer Landon Hodge.
Chaminade 5, Harvard-Westlake 3: The Eagles handed Harvard-Westlake another Mission League loss.
Loyola 10, St. Francis 1: James Dell'Amico finished with three RBIs for Loyola.
JSerra 6, St. John Bosco 1: Jonathan Mendez and Dominic Smaldino each had two RBIs for the Lions.
Santa Margarita 2, Servite 0: Sammy Cova and Brennan Bauer combined on the shutout for the Eagles.
El Camino Real 4, Taft 0: Tyler Sileo struck out nine for El Camino Real in the West Valley League game.
Birmingham 13, Chatsworth 3: In a rematch of last year's City Section championship game, the Patriots prevailed behind JB Dalumpines, who had four RBIs.
Granada Hills 4, Cleveland 3: The Highlanders stayed unbeaten in the West Valley League.
Kennedy 1, Sylmar 0: The Golden Cougars picked up the Valley Mission League victory.
Narbonne 8, Banning 5: Owen Martin's home run powered the Gauchos to a win in their Marine League opener.
Capistrano Valley 8, Mission Viejo 0: Austin Taylor struck out five, walked one and gave up four hits in the shutout for Capistrano Valley.
Long Beach Millikan 2, Lakewood 0: Austin Paul threw a complete game for Millikan.
Anaheim Canyon 2, Esperanza 0: Cohen Gomez struck out nine and yielded three hits in the shutout for Canyon.
Bonita 4, Ayala 1: Justin Santiago continued his dominant pitching, striking out 12 with one walk while surrendering two hits for Bonita.
Cypress 17, Placentia Valencia 0: Four pitchers combined for a no-hitter to lead Cypress. Abbrie Covarrubias had a double, triple and home run for Cypress.
Westlake 2, Thousand Oaks 0: Joshua Doyle threw six scoreless innings for Westlake.
Calabasas 5, Newbury Park 2: Tyler Shulman had two hits for the Coyotes.
Los Alamitos 5, Fountain Valley 1: Wyatt Madison contributed two RBIs for Los Alamitos, including a home run.
Norco 4, Corona Centennial 3: The Cougars handed Centennial its first loss of the season. Grant Gray had two hits.
West Ranch 8, Valencia 1: Landon Hu went three for three in the Foothill League victory for West Ranch. Ben Cushnie struck out seven in five innings.
Hart 5, Saugus 2: The Indians picked up the Foothill League win. Brady Werther, Zach Kukreja and Matt Perez all had doubles.
Camarillo 3, Royal 2: The Scorpions won it in the eighth inning. Trevor Hansen had three hits and struck out 12 for Royal.
Foothill 3, El Dorado 0: Andrew Parker threw six scoreless innings and struck out four to lead Foothill.
Huntington Beach 11, Corona del Mar 0: Ralphy Velazquez had two hits and two RBIs and John Petrie hit a three-run home run for Huntington Beach.
King 7, Rancho Verde 2: Jase Evangelista and Blake Bowen homered for King.
Villa Park 8, El Modena 5: Zach Brown improved to 4-0 and Gavin Grahovac went three for three with two RBIs. Geoff McArthur added two hits and three RBIs.
Softball
Garden Grove Pacifica 12, El Modena 1: Delaina Maae contributed four RBIs to lead Pacifica.
Esperanza 2, Anaheim Canyon 0: Mia Sanchez threw the shutout for Esperanza, giving up two hits.
Orange Lutheran 6, Mater Dei 0: Brianne Weiss struck out nine and walked one in the Trinity League win.
Norco 19, Corona 0: The Cougars (12-0) received home runs from Maddy Aguilera, Kynarra Vuki and Mya Perez.