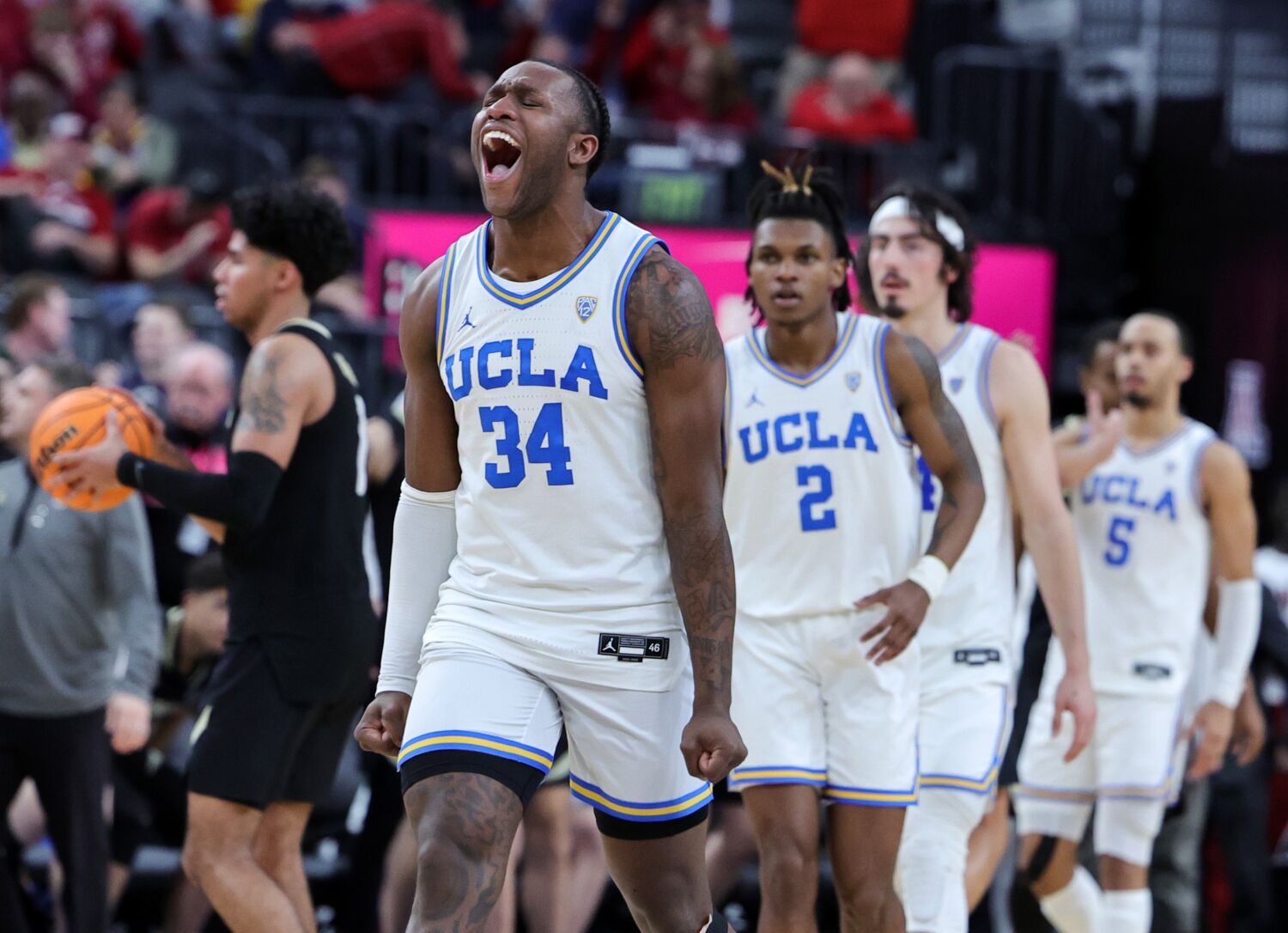 UCLA secured a No. 2 seed in the NCAA men's basketball tournament Sunday and will play 15th-seeded North Carolina Asheville in the first round of the West Regional on Thursday in Sacramento, as the Bruins continue their quest to win their first national championship since 1995.
USC made the tournament as a No. 10 seed and will play No. 7 Michigan State in the first round of the East Regional in Columbus, Ohio, on Friday.
Fourteenth-seeded UC Santa Barbara (27-7), the Big West conference co-champion, will play No. 3 Baylor in a South Region showdown Friday in Denver.
The second-ranked Bruins (29-5) lost to Arizona in the Pac-12 tournament championship game for the second straight year Saturday, stifling their chances of landing a No. 1 seed. USC (22-10) fell to Arizona State in the quarterfinals.
Alabama, Houston, Kansas and Purdue are the top seeds.
The UCLA-North Carolina Asheville game is scheduled Thursday at 7:05 p.m. PDT (truTV). USC-Michigan State is scheduled for 9:15 a.m. PDT on Friday (CBS) and UC Santa Barbara-Baylor is set for 10:30 a.m. PDT Friday (TNT).
Here's a rundown of the matchups for the First Four and the first round of the 2023 NCAA tournament:
Source link