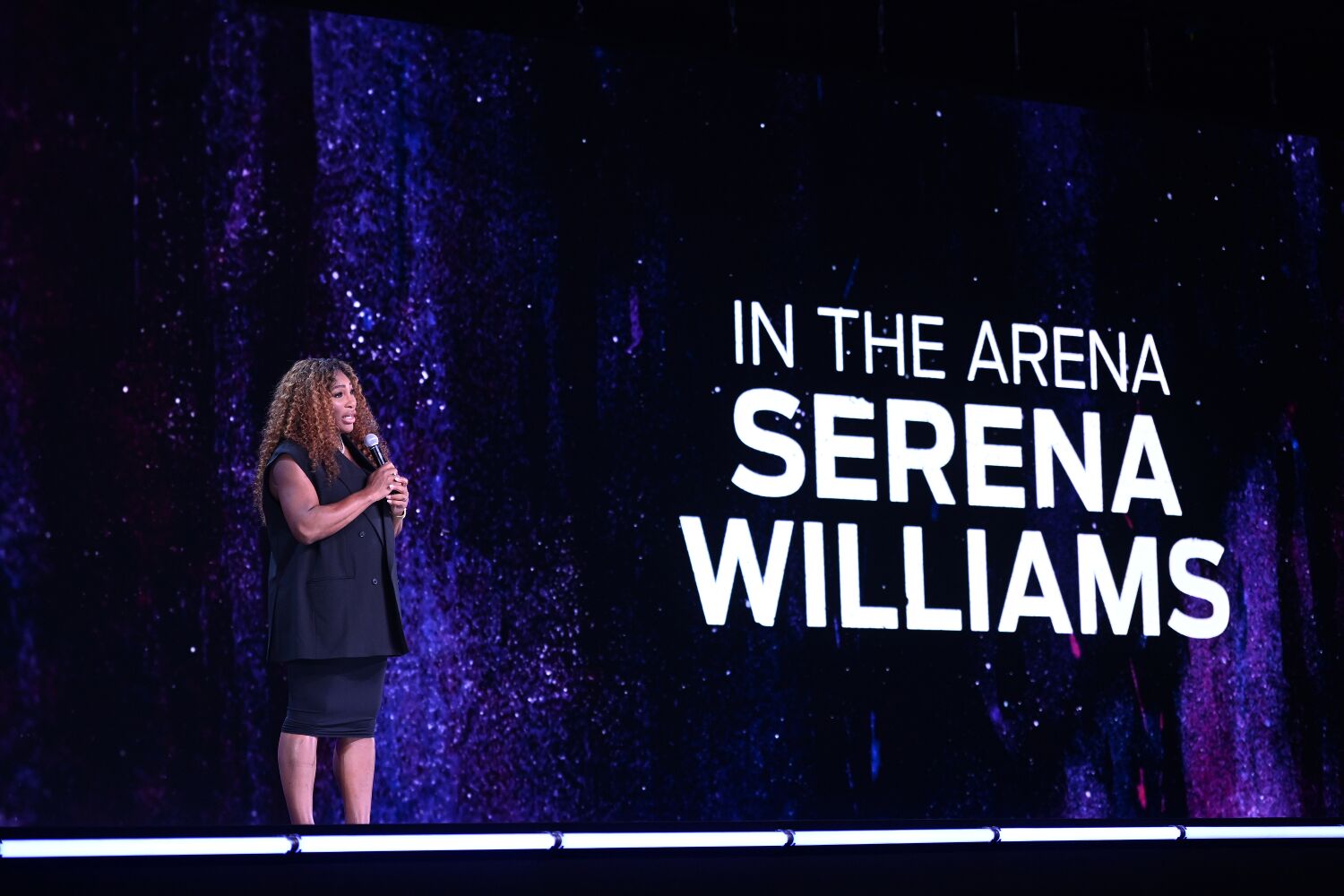 The stars did not come out for TV's glitzy annual network presentations to advertisers, where they typically show off new and returning series. And viewers may not see many of them when the fall television season begins.
The past week's upfronts, a series of lavishly produced New York events meant to lure billions of dollars in commercial time commitments, were spoiled by the members of the Writers Guild of America picketing outside.
Network presentations — by the likes of ABC, NBC and Fox — sent an inescapable message that the new season will be different, with scripted shows such as half-hour comedies likely to be delayed by the writers' strike. Executives showcased fall schedules dominated by reality TV and other nonscripted programming.
Actors, who would ordinarily grace the upfront stage and pose for selfies with media buyers at afterparties, stayed away in solidarity with the writers. The late-night hosts who could be counted on every year to roast their bosses in front of the upfront audiences were also missing.
Instead, networks had to turn to executives, sports analysts, athletes and news anchors to carry the typically splashy events. Walt Disney Co. had the Kardashians to promote their Hulu series. Eventually, though, the company trotted out two local news anchors from its New York station WABC-TV, a move that one former network chief described as "code red."
Fox Corp., now heavily dependent on sports, had Michael Strahan and Derek Jeter tossing footballs and baseballs into the crowd of buyers. The audience was also treated to F-bombs from Fox's reality star Gordon Ramsay.
The dearth of scripted programming has the potential to disrupt the advertising market, executives said.
Advertisers buy TV time in advance because, by doing so, they are guaranteed the shows and the ratings they need to reach their consumers. With broader economic worries already slowing spending on TV ads, a strike that keeps scripted TV shows off the air won't help.
"You add the writers' strike into it and there's even more uncertainty," said David Campanelli, chief investment officer for ad-buying firm Horizon Media. "I think it will cause some advertisers to hold back a little bit to wait and see, which some are already doing anyway."
WGA members walked off the job May 2 in pursuit of improved residuals for streaming shows and staffing level guarantees, among other demands. The sides remain far apart, with no end in sight.
While the unusual scenes at the upfronts were circumstances of the strike, they may also provide a glimpse of the future for traditional TV, as a generation of viewers grows up with the habit of watching scripted shows and movies on their own schedules through streaming platforms.
Executives say if the networks can survive a prolonged strike, the temptation to schedule more unscripted shows, which cost less to produce, will be hard to resist.
"I think that's a real risk," Campanelli said. "You can see it further accelerate the decrease in the amount of scripted programming."
Losing more broadcast time periods to reality TV could be a blow for the WGA. Network shows that provide writers with a full year of work and transparent residual payments are the most desirable positions in the business for scribes.
Jeff Gaspin, an independent producer who previously served as entertainment president for NBC, noted that the networks posted stronger profits during the previous strike during the 2007-08 season because of lower programming costs.
But he doesn't think scripted TV on traditional networks is doomed in the new television landscape. That's because airing shows on linear television before they head to a streaming service helps cover their costs.
"It would actually be quite a bit more expensive for streamers if everything they put on was original," Gaspin said. "I don't think it changes that much right now, especially for those networks that have that have a streamer attached."
The audience shift to streaming for scripted shows has already increased the value of live sports and news shows that require viewers to show up at a designated time, giving advertisers a predictable, efficient way to reach consumers. That's one reason fees for sports rights are skyrocketing.
Sports will lead the TV marketplace this year, especially if advertisers can't get the audiences they want in a strike-hampered prime time, Campanelli said.
CBS and NBC put out schedules that included their scripted hits such as "NCIS" and "Law & Order: SVU" — an optimistic move suggesting that returning shows could have episodes ready in the fall if there is a strike resolution by August.
But ABC isn't taking any chances, presenting a line-up with only an hour of scripted series, made up of repeats of its acclaimed sitcom "Abbott Elementary." The network brought back its competition show "Dancing With the Stars," after the series spent a year on streaming service Disney+ and ordered a senior citizen version of "The Bachelor," a concept that has been kicking around for years.
The CW picked up reality dating show "FBoy Island," which was dropped by HBO Max, and ordered a spin-off called "FGirl Island." The network also expanded the number of episodes of its returning unscripted series such as "Whose Line Is it Anyway?"
Heather Olander, head of unscripted programming for the CW, said networks and streamers are filling the gap created by the strike by expanding the orders of their established reality series and greenlighting spin-offs of trusted formats. A prolonged strike could put new projects into the pipeline.
"I am starting to now hear rumblings of some platforms asking producers for stuff they can get on the air fast," Olander said.
While reality programming is cheaper than scripted shows , the reality genre doesn't have the same cache or attract the same ad prices. Some high-end advertisers still don't want to run their commercials during reality shows, but that resistance may disappear when advertisers have no new scripted shows to buy.
"You can't really avoid it anymore," Campanelli said.
YouTube's presentation showed that consumers and a growing number of advertisers are comfortable with unscripted content. With no pickets in sight outside the event at Lincoln Center, YouTube showed off its stable of exuberant creators, who are drawing more younger viewers every year. Advertisers gave testimonials on how they have increased their spending on the platform, and that is expected to continue as they seek alternatives during the strike.
"There's been a consistent shifting to YouTube over the years because of increased consumption," Campanelli said. "But because of the writers' strike, I think we could see a bigger shift this year."
Source link