On the Shelf
Six books by AAPI authors to read this month
If you buy books linked on our site, The Times may earn a commission from Bookshop.org, whose fees support independent bookstores.
A memoir about a transgender pageant queen leaving the Philippines for the Big Apple; a historical novel about a ruthless Chinese pirate queen; a poetic memoir about growing up in a Chinese restaurant on the Jersey Shore. These are just a few of the stories hitting bookshelves this month to coincide with Asian American and Pacific Islander Heritage Month, a crop of buzzy books that demonstrates the talent and range of Asian American voices and cultures. They're also great reads.
To accompany this week's features on two standout novels, R. F. Kuang's "Yellowface" and Jasmin 'Iolani Hakes' "Hula," here are six more books that belong on your list.
Paper Names
By Susie Luo
Hanover Suare: 238 pages, $30
(May 2)
In Luo's debut novel, an assault brings together three Americans whose alternating perspectives are braided throughout: Tony Zhang, a Dalian-born engineer who moves his family to New York; his daughter Tammy, whom we watch grow up and attend Harvard; and Oliver, a dreamy white lawyer who's kind of a jerk. The story spans three decades, interrogating what it means to be an American for each and exploring the way their lives intersect and change.
The Covenant of Water
By Abraham Verghese
Grove: 736 pages, $32
(May 2)
Fans of the 2009 bestseller "Cutting for Stone" have been waiting for Verghese to write another book. It's here and it's an Oprah's Book Club pick. Spanning seven decades, "The Covenant of Water" is a family epic set on South India's Malabar Coast, following three generations as they try to make sense of their family curse: death by drowning. The story begins by introducing the family matriarch — Big Ammachi — when she is a 12-year-old bride traveling by boat to meet her 40-year-old husband. Verghese's epic brings to life an India of yore, encompassing passion and tragedy.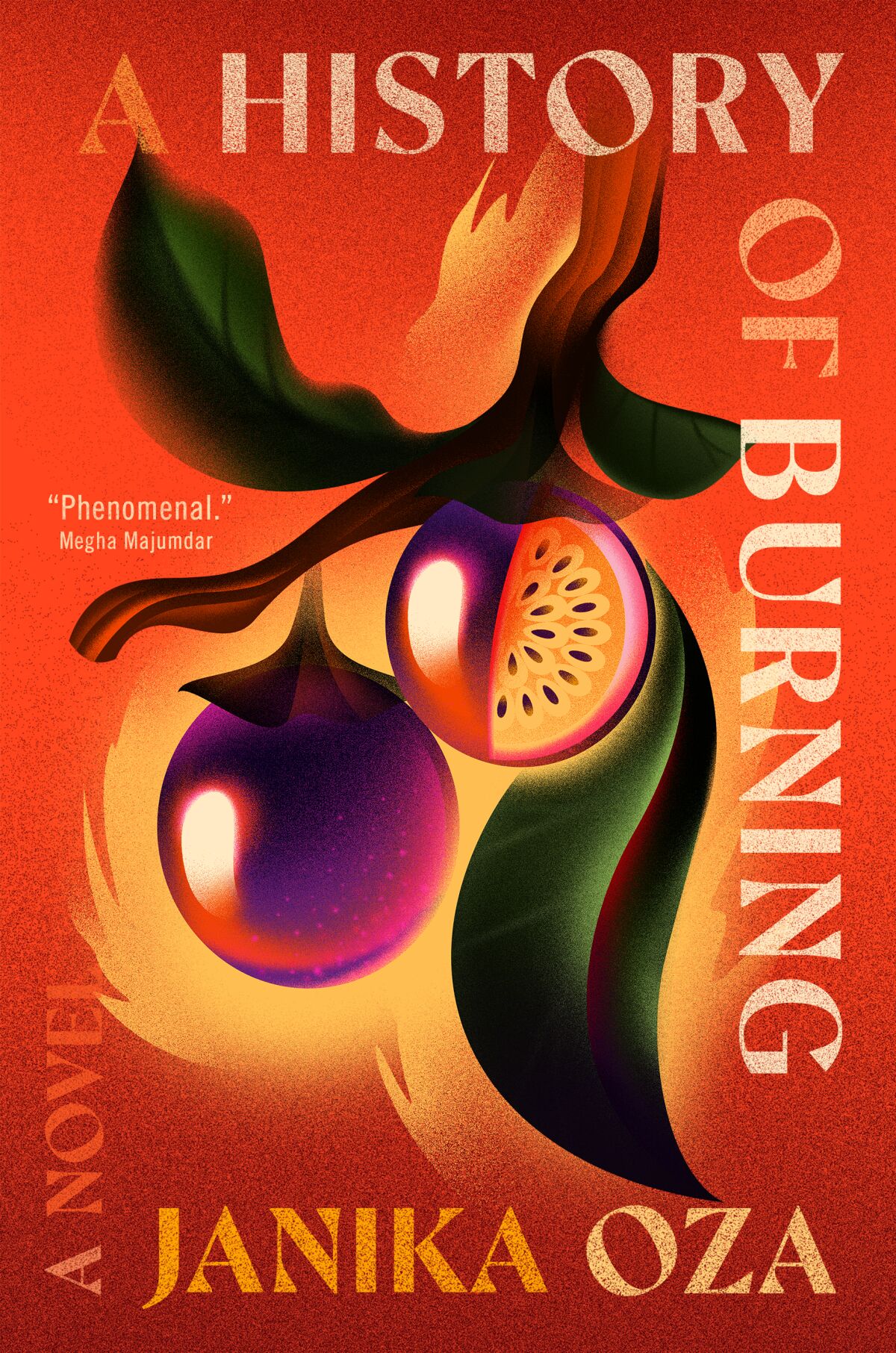 A History of Burning
By Janika Oza
Grand Central: 400 pages, $29
(May 2)
Oza's Indo-Ugandan family saga opens with 13-year-old Pirbhai leaving his home to work for the British on the East African Railway in 1898. There he's asked to commit a heinous act and, out of desperation, he does. This sets off a ripple effect that will hit generations of his family, whom we follow over the better part of a century. In 1972, brutal dictator Idi Amin orders the exile of Asians from Uganda, displacing the family once again and forcing them to face devastating truths in order to find their way back to one another.
Meet Me Tonight in Atlantic City
By Jane Wong
Tin House: 288 pages, $28
(May 16)
Wong's memoir recounts her upbringing in her family's restaurant on the Jersey Shore of the late 1980s. From frying crab Rangoon to sneaking naps on bags of rice, her story illustrates one family's struggle to grasp the American dream, but it's not all stir-fry and fortune cookies. Jane's dad has a gambling addiction that depletes their nest egg, robs them of their father for days at a time and ultimately leads to the loss of the eatery Jane considers home. Her story is about surviving with what you have and what you don't — and also a love letter to Atlantic City and the Asian American working class.
Horse Barbie
By Geena Rocero
Dial Press: 320 pages, $28
(May 30)
Rocero recounts her childhood in Manila, where she was mocked for her femininity, through her rise in the trans pageant world of the Philippines, where she was nicknamed Horse Barbie for her equine features. After moving to San Francisco at 17 to be with her mother, Geena sells makeup at Macy's to save money for gender-affirming surgery. Hungry to become a model in New York, she changes her name and legal gender and hides her trans identity. Finally, she is forced to choose between forsaking her sense of safety and success and risking it all to embrace her truth.
Deep as the Sky, Red as the Sea
By Rita Chang-Eppig
Bloomsbury, 304 pages, $29
(May 30)
A debut historical novel fictionalizes the life of a legendary pirate queen. Shek Yeung, a freed sex slave, becomes a cutthroat and power-hungry marauder slicing her way through epic sea battles against the Qing Empire and East India Company. After watching her husband meet his demise at the hands of a Portuguese sailor, she quickly remarries the ship's new captain and bears him a child in order to protect her rank. A feared pirate queen juggling motherhood and murder? Aye!
Source link