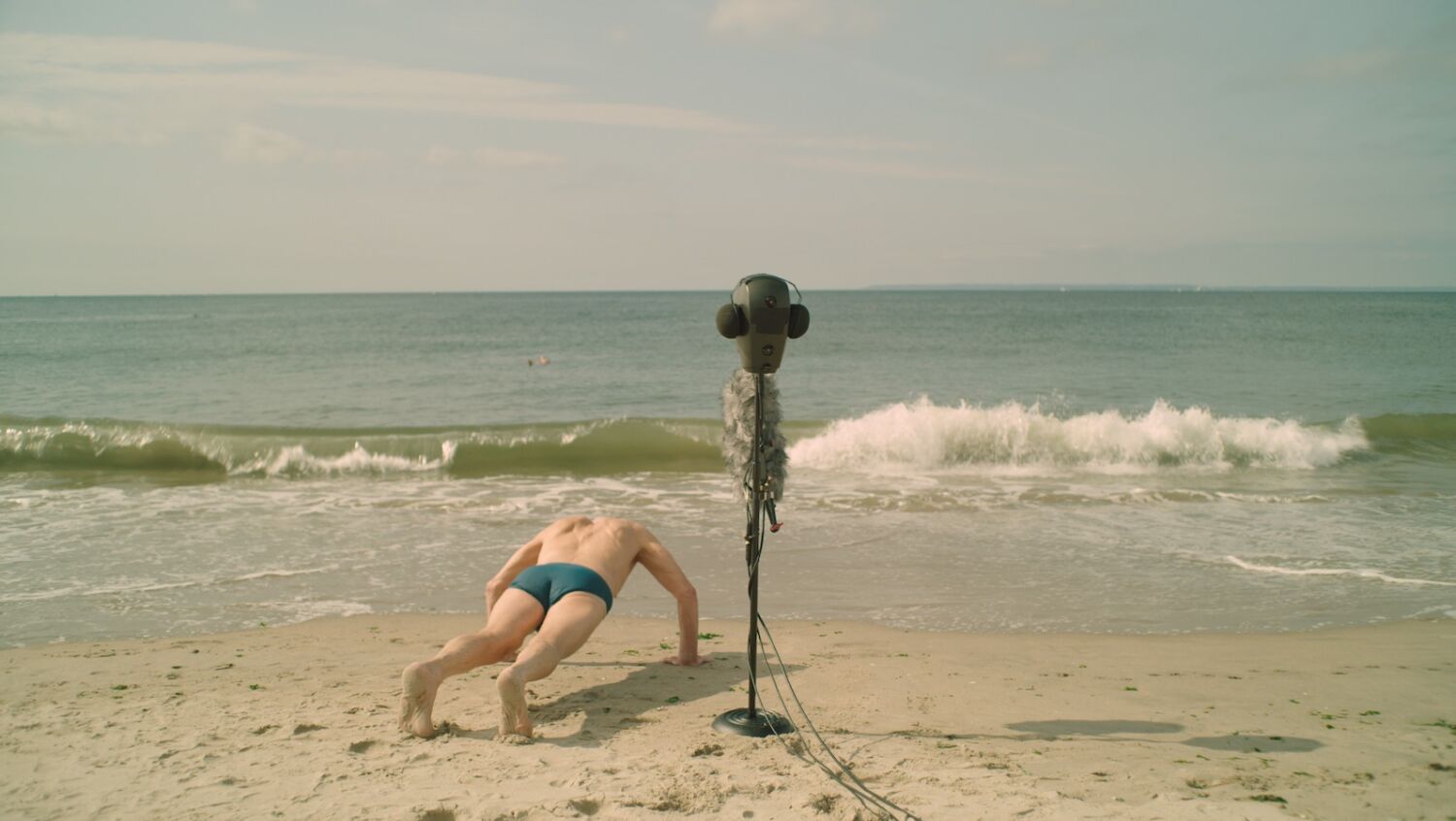 When you hear, what do you see and feel? Filmmaker Sam Green ("The Weather Underground") asks that question with an affable intensity in his immersively designed documentary "32 Sounds." This philosophically minded trip across life's vast sonic array also elucidates why paying better attention to what enters the ears — and how it fuels our understanding of the world — might just make our whole damn journey through time and space that much more meaningful.
Music sparks memories, noises can quicken movements, and someone talking might trigger our sociability. But sounds are also complex universes beyond an immediately recognizable sensory function — starting with the fact that you can mix and match each of those cited causal pairings. We all know the chatter of a loathed acquaintance might make you flee, for instance, not strike up a convo, while the preserved voice of a deceased loved one is the ultimate memory trigger. As Green points out early on, when Thomas Edison unveiled recording technology, people then knew it would forever alter us and our relationship to the past.
Guided by his past filmmaking experiences, new ventures and a partnering music score by JD Samson, Green's aim is for us to listen to "32 Sounds" as much as "watch" it. Even then, we're encouraged by his friendly narration at times to close our eyes for the full effect. The first time he asks us to do this is after he introduces us to Cheryl Tipp, the British Library's curator of wildlife and environmental sounds, who spotlights a prized recording from the '80s, one of literal extinction — the call of a Hawaiian songbird whose only mate had died, leaving him the last of his kind. Needless to say, in the audio's trills and pauses, it's an unbearably moving communique from nature's loneliest place, whether your lids are shut or not.
Green is also fascinated by the work of New Zealand-born composer Annea Lockwood, whom we see in archival footage when she, like John Cage, was pushing the boundaries of what music can be (a piano burning, an all-glass composition of clinking and shattering). Hearing an older piece of hers made from long-distance phone calls when a friendship was becoming a romance, we come to understand implicitly how a simple cascade of laughter between people can seem like a newly forged love language.
At its best, "32 Sounds" gets us to consider the transformative, context-rich qualities of any given swath of audio: that a Bay Area foghorn can be achingly existential; how deaf artist Christine Sun Kim can teach the hearing world about sound; and why Lebanese jazz trumpeter Mazen Kerbaj, raised with the sounds of war, would record himself playing on his balcony in Beirut while bombs exploded across his city. Teasing us in an early montage with silent footage of a tree falling — cheekily referencing the age-old query — Green later shows us how foley wizard Joanna Fang works to reproduce it aurally, revealing an art process as inventively evocative as a painter conjuring with colors and lines.
All along, we sense a personal dimension to Green's exploration, too, which eventually leads to an inquiry into the importance we place on sound as an emotional barometer, represented for the filmmaker by a collection of long-unplayed answering machine recordings. Though this sequence isn't as moving as one would hope — unlike the earlier, serenely devastating birdsong — it's a still-relatable intimacy, and a natural landing spot for the amiably curious Green.
How to experience "32 Sounds," then? Wear headphones if you stream it (as I did), but if you catch it in theaters, Green and Oscar-winning sound designer Mark Mangini prepared for that version, too. Green has also been touring with it, narrating in person with Samson performing live, and special headphones provided for every attendee. I could be a stickler and say I can't speak for all the versions. But since I'd readily "listen"-watch them all, that tells you "32 Sounds" and I are very much on the same wavelength about appreciating its subject.
'32 Sounds'
Not rated
Running time: 1 hour, 39 minutes
Playing: Starts May 19, Laemmle Noho 7, North Hollywood
Source link